Looking for the perfect Christmas Cards? How about Shutterfly!?
As a photographer, who loves the art of beauty caught in time (the photograph), I all too often get asked, "Where should I print these".
With several online photo printers, and having had tried nearly all at one point or another, I tend to refer my clients to Shutterfly.
Unlike other photo print companies, I find that Shutterfly's photos always print exactly how they look on my screen. They never over contrast my images, and they always come out sharp, crisp and clear.
Pssst, want to know a secret?! THEY ARE MUCH CHEAPER than a lot of other companies as well.
There is no shoddy quality with the affordable prices at shutterfly, just GREAT images, gifts, and cards you can make RIGHT from your own computer!
As many of you know, Christmas is not far away, and if you're anything like me, you STILL haven't sent out cards yet. C'mon we live in a world of procrastination, but I can tell you from experience, Shutterfly's cards always come out beautiful!
I still have Ethan's framed birth announcement I did with them two years ago.
(check out the birth announcement designs here:
Shutterfly Birth Announcements, What a way to introduce your bundle of joy!
)
Not too long ago you may have read my blog about the Shutterfly photo book I received. I don't often rave about a company (I tend to complain more than compliment when it comes to businesses) but I was so impressed with the photo book I HAD to share last month. It was by far the best gift I have ever received!
You can learn how to make one yourself here:
Shutterfly Photo Books: The perfect way to display your family photos
But, back to the holidays, have you checked out Shutterfly's incredible NEW and FRESH designs? AMAZING! If you haven't let me share with you some of my favorite designs:
I am a sucker for squared crops and this card just screams, "PUT YOUR FAMILY PHOTO ON ME"! It has a cute whimsical feel and it's simple enough that it won't clash with anything else in the room. I ADORE IT!
Then there is this one:
Beautiful colors straight from nature, the green and brown look so peaceful, calm and serene! The snowflakes add to the holiday element, and I can envision this looking great with ANYONE'S photo. Can't you? I bet you're kids would look lovely on this card! I'd have to say it's my favorite!
…Right along with this one:
It really is hard to pick just a few, because they are all so unique and eye catching in their own way.
I love photos, I've got to tell ya, but even more than I love photos, I love the visual representation that a nice backdrop can provide, and these holiday cards really give any photo that "wow" factor!
Take a peek for yourself at all the designs here:
Holiday Cards from Shutterfly
Try one on for size, and possibly order a few for the family & friends. Photo cards are so much more personal than the boxed cards you pick up at the drugstore, and we all know how family and friends love to see those gorgeous faces!
Shutterfly also makes it easy to narrow down choosing, with options such as number of pictures, format, paper type, card size, color and pricing. Other places can be overwhelming when selecting with no narrowing down options.
Thinking of giving a photo gift? Try the photo books I was telling you about here:
Shutterfly Photo Books
Or check out the other unique gifts you can make with your favorite photo here:
Several Unique Photo Gifts for everyone on your giftlist!
This ornament is my favorite:
Shutterfly pewter-ornament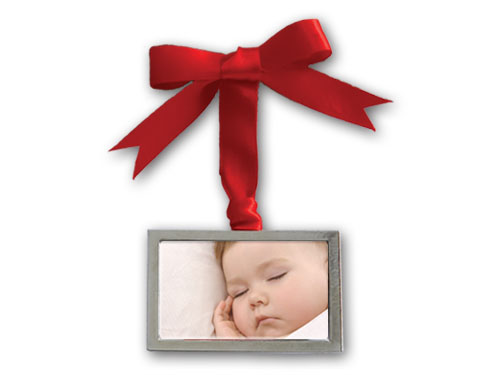 I can personally tell you from my OWN experience, this company is amazing, and I'm not just saying that, I've bragged about their prints countless times on facebook, myspace and even once on this blog. The shipping is always quick and the product is always top quality. You can always find online discount codes and they always have great promotional offers. Just take a look and see for yourself what great gifts you can give today out of your memories caught forever in time, they really are precious, and worth sharing.
Shutterfly, was also extremely generous to us bloggers this year, by offering 50 free photo cards for sharing our experiences with you all. Want to join in? Submit your blog information here:
Holiday Blog Submission
Thanks, Shutterfly, for ANOTHER great deal and Christmas gift! I consider it just one more way to spread the word when we mail them out this year to family and friends, when they ask us, "Hey where'd you get these incredible cards"? And, like usual, we'll say "Oh, Shutterfly.com".
Don't wait too long; Christmas is just around the corner, lovely readers! And if you do order a card from Shutterfly, be sure to put me on your mailing list, I'd LOVE to see what you've made!