Gymbucks redemption period is this week, and for the first time EVER Gymboree is allowing it's customer's to use Gymbucks at ALL outlet stores! - So if you love last season's hard to find lines, you can score EXTRA savings by visiting your local Gymboree outlet and redeeming there.
I visited the Carolina Outlet's and ended up getting $202 (retail value) for $58 after Gymbucks & store sales.
A lot of the boy's t shirts were on sale for $2-3, the shorts for $6, etc. I also scored MiMi some Panda Academy dresses and a top. (Her boots and plaid jacket from that line still fit, so I wanted to get them).
Here's a little of what I got for a whole lot of cheap (can't get this quality OR price this cheap at Target or Wal Mart). Gymboree may sound expensive, but if you work it the right way you can do well on sales!
I still have $25 in Gymbucks, but not really sure what I want to buy online with it, my kids have clothes for days, maybe just some odds and ends for MiMi's back to school? Sounds like a plan!
Update: Found what to spend the last $25 in gymbucks on:
Love Bird Tank Top: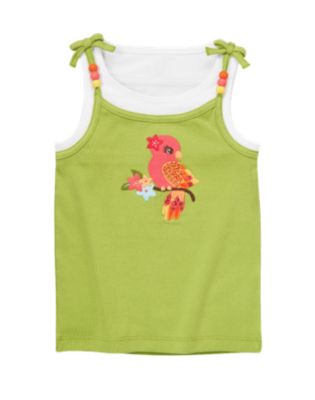 $18.99
On Sale for $8.99
$9.00
On Sale for $2.99
Equestrian Club - Gem Bow Argyle Sweater Dress
$44.95
(no sale, I just liked it and with the $25 off thought it'd be worth it before it gets sold out)
Pre Sales Totals: $72.95
After Sale Totals: $56.93
-$25 in Gymbucks = $31.93 + $5 s&h = $36.93
So, in short, I got everything pictured on this blog post for right under $100. That's back to school savings I can live with :))