Sometime last month (or perhaps the month before, my memory is shoddy). I splurged the sale items on Gymboree's website. I had received a $25 gymbuck when my order arrived. EXCITING! :)
To redeem the $25 credit, I must also spend $25. No biggie - that won't be hard. The gymbuck redemption period starts tomorrow, and so I have been semi stalking Gymboree to figure out what I can get with out going over my limit. SERIOUSLY, so strict budgeting at the moment.
My daughter starts school in August, on Friday they leave with their father for a week to see his family (which I am heart broken over, because I will miss them), but I also know they need time with their grandparents and they will have a blast at the beach. I can deal with my own semi controlling parent issues later.
Yes, I am probably going to be that parent that my kids will hate later. Although, I surprise myself daily with the fact I am becoming less of a control freak who is scared of everything when it involves me kids.
I am ashamed to admit it, but since I had my daughter at 22, I have never had time away from my kids (less the one trip to see my niece born).
I do intend to use the time to fix up the den (see pottery barn den side link). And declutter my house that is over populated with various children's toys. At this point I am seriously considering a Craigslist curb alert. No lie.
But, back to the topic at hand. Gymboree. The clothes are so adorable, but way out of the price range of what I would like to spend. I am really loving their book bags and lunch boxes and contemplated buying those. I like this set best for MiMi: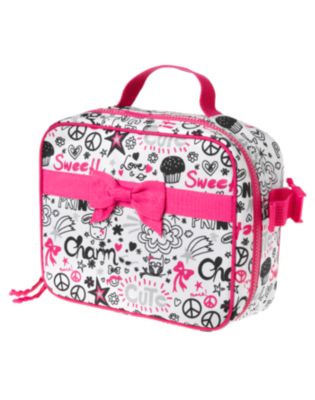 Doodle Bow Lunch Box $14.95 @ Gymboree.com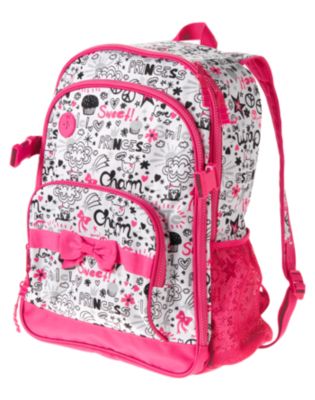 Doodle Bow Back Pack $26.95 @ Gymboree.com
There is just something absolutely adorable about the little innocent doodle sketches & the big pink bow.
Then I thought, well I could always get her a book bag & lunch box from target and spend the money getting clothing. I know all of this will be on sale at some point or another, but I am leaning heavily towards the book bag & lunch box and a small accessory or shirt as the filler item.
These are some items I am loving so far: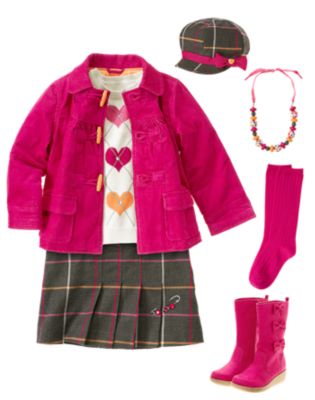 For well over $100 to complete this look, I will NEVER buy it at retail value.
I did see this jacket and thought with my gymbucks I could justify it's retail price: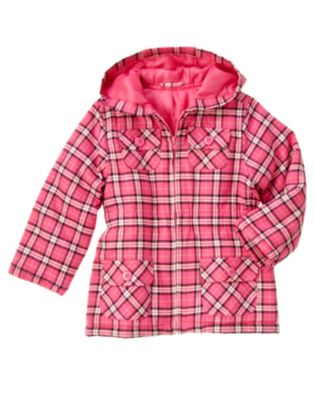 You know what really tugs my heartstrings? This adorable Panda Academy Rain Coat/Boot/Umbrella. OMYFREAKINGGOSH!!!!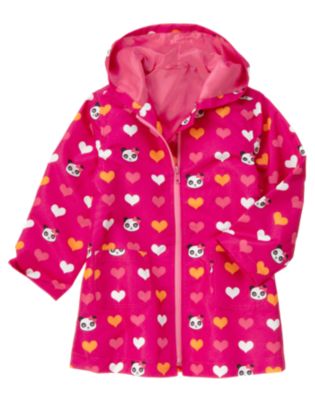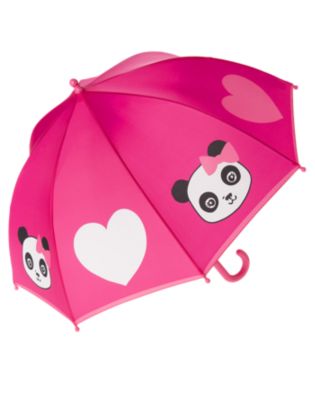 Ooooh, it is times like this I wish I were loaded :) I have a weakness for adorable children's clothing. Even if I can't afford it at the moment, I still can dream or pray it goes on sale sooner than later :)
I am sure I'll figure out a way to spend those gymbucks and get the most bang for 'em :) Dear Readers, Please share some of your guilty obsessions with me?